This is the story of Arnav, an expat who found Kaptein and became a friend of the shop. Read and enjoy!
I arrived in a cold windswept Amsterdam in March 2018, lost. I came from the UK with a big red suitcase, a cardboard bike box (with a bike wrapped in clothes) and my helmet. I was here for work, but I was here to discover and ride. The only problem was my bike wasn't working well. Growing up with a local bike shop, I was inept at fixing mechanical issues. I hunted the dutch-translated-english web for bike shops and found a funny-named 'Kaptein' shop – who did they think they were?
I dropped them an email, brought my bike later that week and received a response 'we are afraid the state of your bike is not serviceable'. This was concerning, albeit unsurprising. I came in to chat to Miel, head mechanic, to see what was possible. The bike was in a poor condition (worn chain, rusty cabling, unreliable front mech) but Miel broke down the steps and costs to give me a realistic estimate. I was in the country of cyclists so I committed to having it fixed. But who to ride with? I had not been able to find cycling clubs or meeting points. Miel pre-empted my question, 'I'll have this fixed up for Tuesday, we ride from 7:00 PM at the shop – open to all'.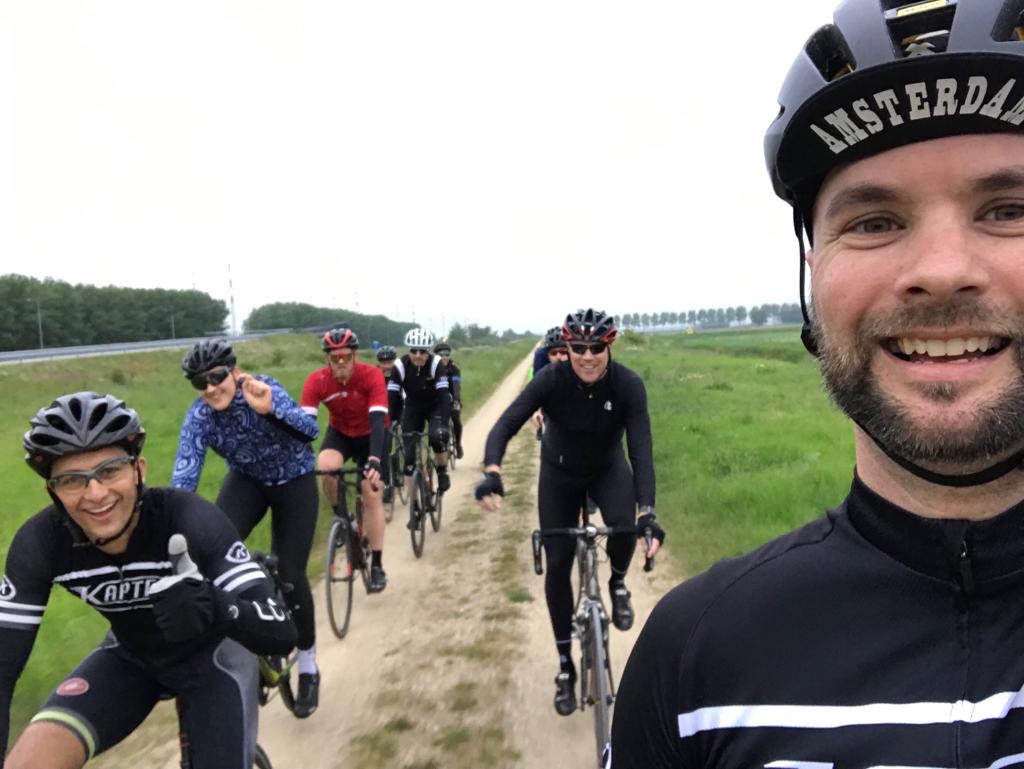 I turned up, a little hesitant not knowing anyone but, to my surprise, the ride was being led by Jeffrey, shop owner, and Miel! A mixed group of young, old, men, women, fun, serious riders set off to catch the sunset. The rides are simple – safe group riding with a bit of fun racing peppered in. Three key sprint points usually feature but long-range attacks and breakaways are always possible. Who would work to pull the young Quirijn back? Would Bart (Quirijn's father) and Maarten work with me? Was Miel faking being tired (he was, because he remains the unbeaten rider coming into Halfweg)?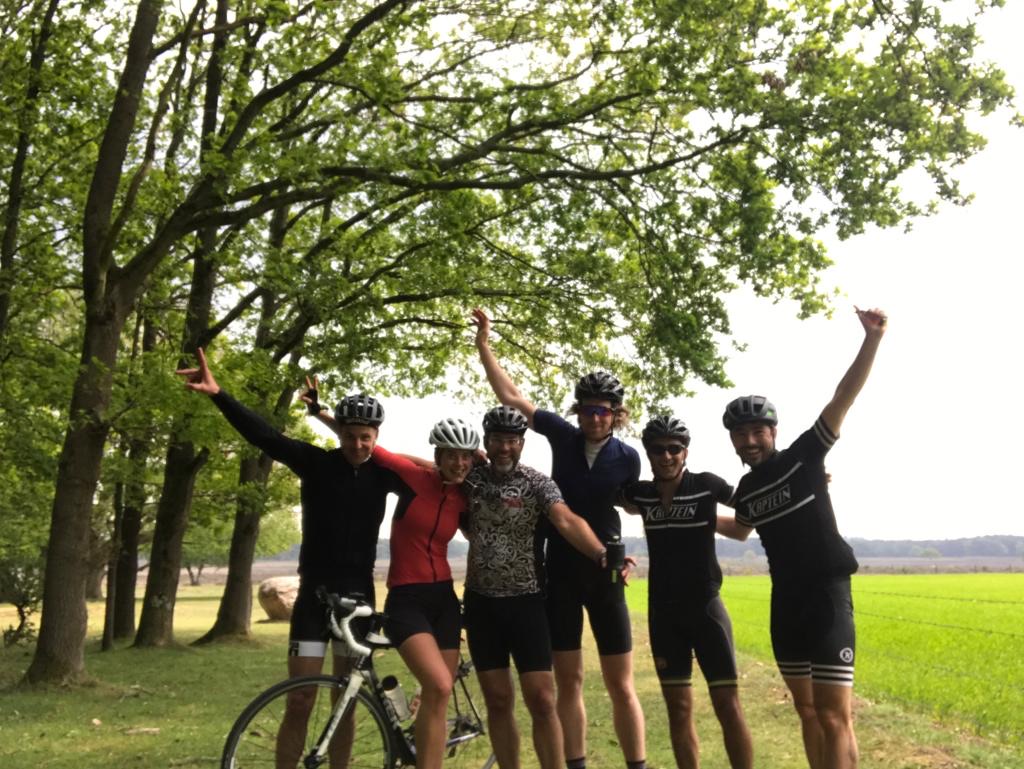 Rides changed routes to discover the hidden climbs of the Netherlands, tulip fields and stunning gardens. If Jeffrey was in a good mood, rides came with special Kaptein prizes for the first male and female at the sprint point – I ride my Kaptein socks today with great pride! Rides finished with beers and chatting as cyclists do. And so this continued for the next 8 months of Tuesday's in the Netherlands. As I left to live in Kenya, the Kaptein group super-kindly chipped in to get my bike 'Kenya ready' and Miel added the vital 28c tires that keep the ride smooth.
Without a doubt, the highlight of my time in Amsterdam was becoming a part of the Kaptein family. And family it is, for every time I return to the Netherlands, we get out for a bit of fun-racing, riding and beers. My sincere thanks to Jeffrey and Miel who make all of this possible. You won't find a more open, friendly and committed cycling shop in Amsterdam (trust me, I searched!). At the least, drop by their shop to see a great mix of kit, equipment and old classic bikes, Boonen's Specialized and the newest top range. Hope to catch you at a Tuesday Kaptein ride in the future!