Workshop
The workshop is the beating heart of Kaptein. Here we combine passion for technology, love for the bike and pure craftsmanship in order to put your bike back in top condition.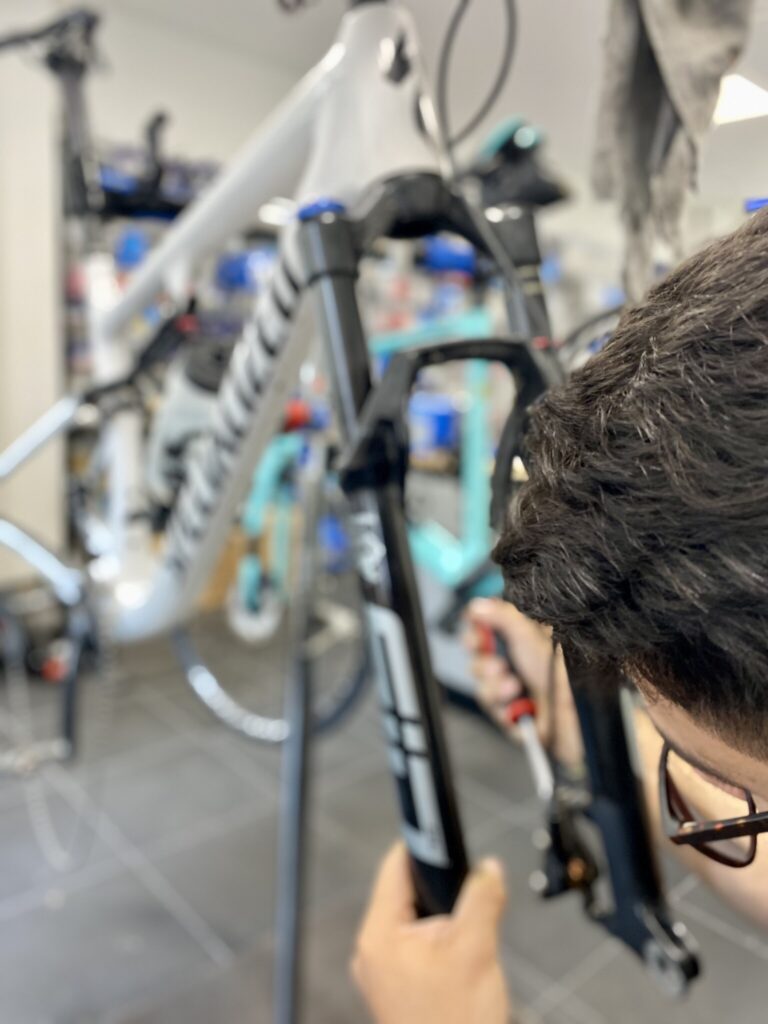 Of course we have an eye for your wishes. Our spacious and modern workshop is top-of-the-bill. And it should be because your bike deserves nothing less. We make sure that your bike is and remains in top condition. We know all about the latest gadgets from all brands and our technical knowledge is always up-to-date.
Our mechanics are ready for you whenever you need them. Our costs are crystal clear: we use fixed prices so there'll be no surprises afterwards. And we will always give you a call if something unexpected with your bike pops up.
Look below to get an idea of our rates. These do not include any replacement parts. If you want to make an appointment you can call us at 020 612 64 93 and choose for option 2.